SuperD VR ZERO Helmet
The SuperD VR ZERO Helmet creates the image from any new visual angle or perspective within one second of any movement of the users body or head, with each image reproduced in full, precise, panoramic detail, fully satisfying the expectations of what the world is waiting for when it comes to VR and VR experiences. The SuperD VR ZERO Helmet misses no detail, delivering a complete, immersive experience.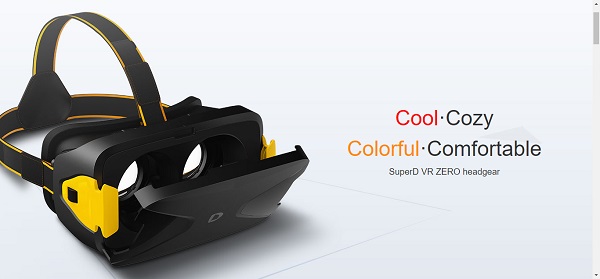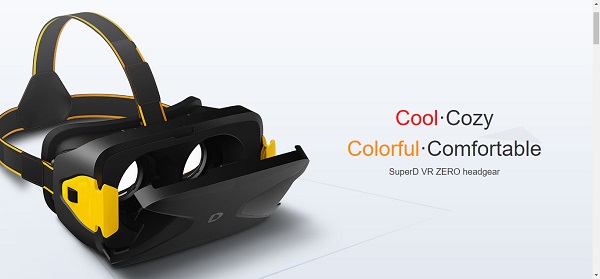 Compact and lightweight design reducing fatigue
Compact and lightweight construction
After years of optical imaging research and design, we have created the most compact structure with smooth lines outlining the lightweight cavity. Compact and lightweight further enhance wearing comfort.
Clear and precise. With minimal symptoms of dizziness
Dual aspherical lens
To address the problem of traditional spherical and single aspherical lens that has marginal light deviation and blurry vision, we have implemented dual aspheric lenses to effectively reduce the edge aberration, resulting in clearer and accurate images.
Simple operation with easy access to clear and crisp view
Adjustable object and interpupillary distance
The smooth side rollers are for object distance adjustments which can compensate myopia glasses of up to 700 degress. While the top sliders adjust interpupillary distance for best viewing position.
Use of non-toxic friendly materials ensuring minimal skin irritation
Safe materials with removable goggle pads
The primary headgear is made of RoHS certified PC / ABS resins, to ensure the safety and toxic-free. The facial pads are designed to be removeable for cleaning . The elastic straps are also removable from the velcro fasteners.
Product specifications
Main material: PC / ABS resin lens
Lens:
Material: 38mm double aspherical optical lens
Horizontal field of view (HFOV): 60 °
Vertical viewing angle (VFOV): 60 °
Wide Viewing Angle: 96 °
EYE RELEF: 20mm
Effective focal length (EFL): 55mm
Facial pads: high-quality sponge + velvet (replaceable)
Headband: Elastic webbing + velvet (replaceable)
Supported mobile phones: Most smartphones with 5.5″ displays
Color:Wild red and vibrant yellow