Team Members of  Tronxyz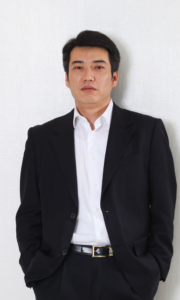 Ge Zhang
Founder & Chairman
Mr. Ge Zhang, the Chief Executive Officer of TronXYZ, is in charge of creating corporate strategy and overall management. In 2012, he was awarded the Top Technology Invention in China for his work in 3D technology. In 2013, Mr. Zhang was awarded the title of National Leader for Schenzhen High Level Professional Talent, while in the same year acting as the Chairman of the Shenzhen 3D Industry Alliance.
---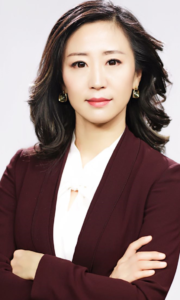 Tracy Yu
Vice President
Tracy Yu, the CFO and general manager of TronXYZ, China CPA, and Canada CPA. Before joining TronXYZ, Yu acted as a principal auditor of several listed and private companies prior to public listing. She has a wealth of experience in domestics and overseas capital operations, including eight years as Chief Financial Officer at a high-level German manufacturing company, where she was in charge of the company's financial affairs while assisting the company through entire demonstration and design phases of investment projects in China.
---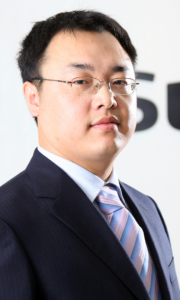 Lei Song
Vice President
Mr. Lei Song, the Vice President of TronXYZ, joined the company following completion of his Master's degree in 2006. He has been focused on glasses-free 3D display technology research and development. Through years of dedication, he has been rewarded with numerous revolutionary research achievements in the 3D industry, inventing the first integrated 3D display technology integrating 3D image processing, optical design, eye-tracking technology, 2D/3D simultaneous display technology, and more. Song led TronXYZ's research team for the development of various new techs for application on smartphones, tables, and PCs. Further, he has supported the commercialization, mass production, and promotion of various new technologies.
---

Department of Tronxyz
Tronxyz has established two departments under the hierarchy of the CEO's administration. The first one is the Business Intelligence Department ("BID"), which is responsible for business and marketing growth, business development reports, and internal and external marketing. The second department is the Administration Department, which covers general office administration functions, human resources, and finances.
Tronxyz is planning to establish the Technology Research and Development Department (R&D) as well as the Purchasing Information and Sales Department ("PISD") within one year to achieve coordination between departments. "R&D" is responsible for research and development partnerships with potential technology collaboration parties. "PISD" is responsible for the expansion of sales for Shenzhen Tronxyz's signature products in the North American market.
---

Join Us
If you are interested in start a career in a forward-looking company in AI and computer vision, you can send your C.V to:
Email: HR@tronxyz.com